What is your current view regarding the reality or role of spiritual forces of evil in the world and their effect on your personal life? Where did these ideas come from?
Discussion
Ephesians 6 10-20
10 Finally, be strong in the Lord and in his mighty power. 11 Put on the full armor of God, so that you can take your stand against the devil's schemes. 12 For our struggle is not against flesh and blood, but against the rulers, against the authorities, against the powers of this dark world and against the spiritual forces of evil in the heavenly realms. 13 Therefore put on the full armor of God, so that when the day of evil comes, you may be able to stand your ground, and after you have done everything, to stand. 14 Stand firm then, with the belt of truth buckled around your waist, with the breastplate of righteousness in place, 15 and with your feet fitted with the readiness that comes from the gospel of peace. 16 In addition to all this, take up the shield of faith, with which you can extinguish all the flaming arrows of the evil one. 17 Take the helmet of salvation and the sword of the Spirit, which is the word of God.
18 And pray in the Spirit on all occasions with all kinds of prayers and requests. With this in mind, be alert and always keep on praying for all the Lord's people. 19 Pray also for me, that whenever I speak, words may be given me so that I will fearlessly make known the mystery of the gospel, 20 for which I am an ambassador in chains. Pray that I may declare it fearlessly, as I should.
---
Resources
Bible
Video: Spiritual Warfare – Part I: Alistair Begg:
---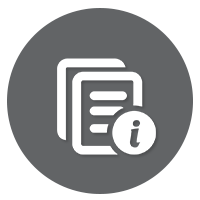 Background Information
Social work is a practical profession, often dealing with the tangible, physical, and resource needs of people and focusing on problem-solving with clients about relationships, choices, and plans. Even when working with mental health issues, interventions often focus on skill development, changing behaviors, altering ways of thinking, taking medication and other strategies based in evidence and science. Spiritual matters may or may not arise in conversation with clients, and there is often little consideration of the role of spiritual forces in the symptoms or issues clients or communities face.
However, if you are a Christian social worker, you must consider the role of spiritual forces on yourself, your clients, and your community and how influences of good and evil might be at work. Indeed, according to the passage from Ephesians 6: 10-20, our struggles are not ultimately against flesh and blood, and spiritual armor and weapons are needed to win the battles we face. Without them, we may face defeat. There is a real enemy, who the Bible calls the devil, who is at work in the world, warring against people, truth and the Kingdom that God is trying to establish. According to the book of Ephesians, our weapons must be more than the tools of social work alone; they also must be truth, righteousness, the peace of the gospel, faith in the goodness of God and His power, confidence in the salvation that comes through Jesus, and the very word of God. Without these weapons, we may only be operating, as Colossians 6 says, by philosophies and human traditions that are according to the elemental things of this world and not according to Christ.
As you listen to the audio message for this week's devotional, consider the importance of spiritual warfare and the armor God provides in meeting the challenges of social work and following Christ.
Prayer:
Lord, day to day, it is easy to forget that there are forces of evil and an enemy who is like a roaring lion seeking to devour me as you say in your word. Help me to recognize that I do have an enemy and that I am in a battle. I don't want to be unprepared when the trials come. Show me how to be strong in you and walk in the armor you have provided. In Jesus name, I ask. Amen.
---
Instructions
Review the rubric to make sure you understand the criteria for earning your grade.
Navigate to the threaded discussion and respond to the following prompts:

What is your current view regarding the reality or role of spiritual forces of evil in the world and their effect on your personal life? Where did these ideas come from?
What do you think of the idea that you are in the midst of a spiritual battleground? What might your view on this mean for you in your work as a social worker?
Describe an experience or situation where you think you may already have encountered forces seeking to undermine you in your home, work, or personal life to defeat you, as mentioned in the video. Why might this have been spiritual instead of just emotional, mental, or relational?
Describe in your own words the meaning and importance of at least two of the items of armor mentioned in the passage from Ephesians (belt of truth, breastplate of righteousness, shoes of the gospel of peace, shield of faith, helmet of salvation and sword of the Spirit the Word of God).
Based on the video, describe how being strong in the Lord and use of at least one of these pieces of armor can help you in your work to stand and not be taken off guard. Be specific.
Answer preview……………………………….
apa 318 words